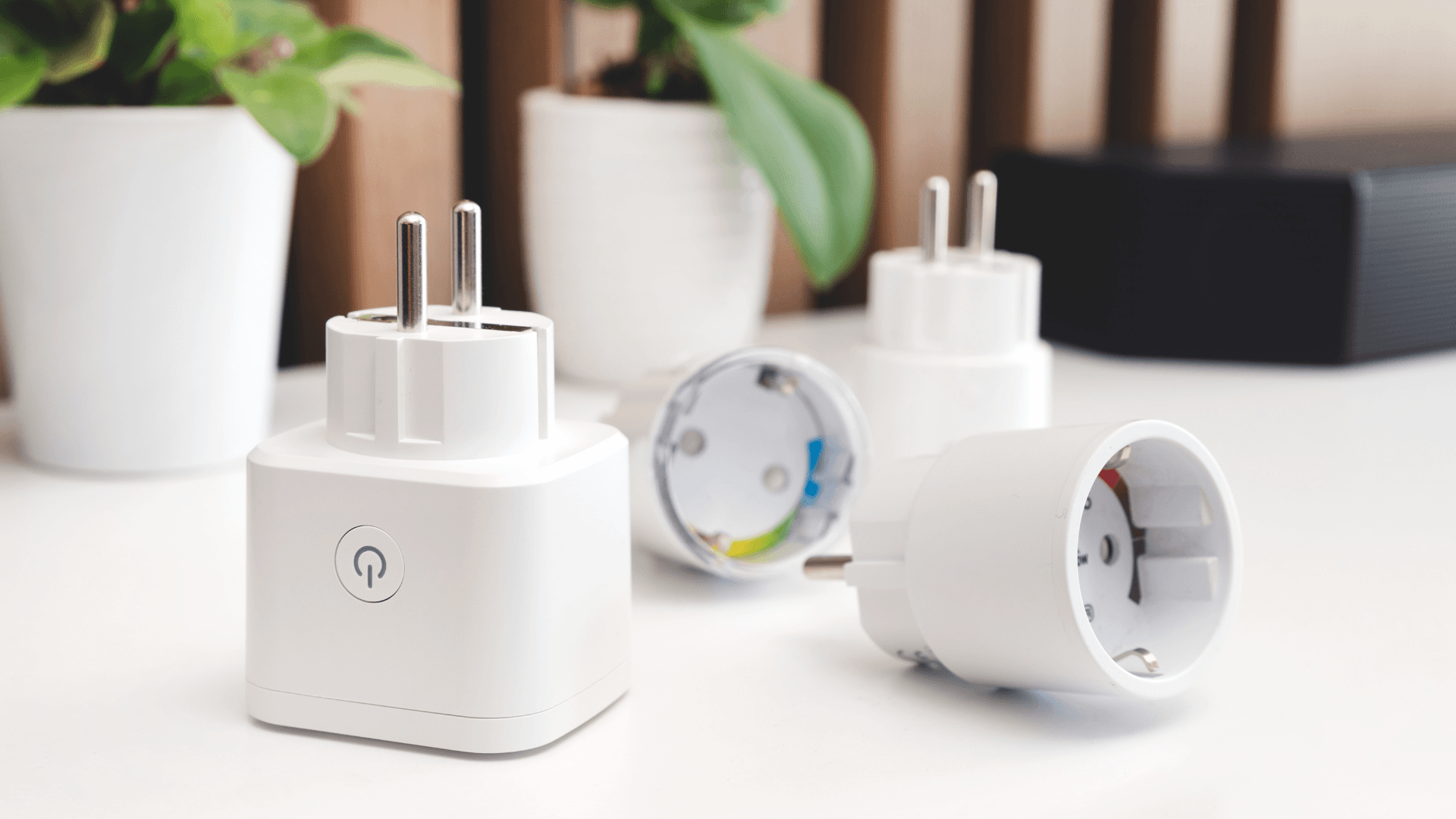 In today's rapidly evolving technological landscape, smart plugs have emerged as game-changers, seamlessly bridging the gap between traditional appliances and smart home systems. These compact devices, with their plug-and-play simplicity, empower homeowners to control, schedule, and monitor their appliances remotely. As more of these gadgets flood the market, choosing the right fit for specific needs, especially for Home Assistant users, can be daunting. This guide aims to dissect popular smart plugs in the market, offering an unbiased perspective based on features and user reviews. So whether you're a newbie or a seasoned smart home enthusiast, buckle up as we embark on a journey to identify the smart plug that's perfect for you.
Why use smart plugs with Home Assistant?
Home Assistant, a leading open-source home automation platform, has transformed how we interact with our homes. Integrating smart plugs with Home Assistant not only enhances the smart home experience but also amplifies the ease and efficiency of day-to-day life. Here are a few compelling reasons:
Unified Control: Rather than juggling multiple apps for different devices, Home Assistant offers a centralized hub where you can control everything, smart plugs included.
Advanced Automation: With Home Assistant, you can set intricate automation rules. Imagine your coffee maker turning on every morning at 6 am, or your fan turning off when the room temperature drops below a certain degree—all made possible by combining smart plugs with Home Assistant.
Energy Monitoring: Many smart plugs come with power monitoring features. When integrated with Home Assistant, you can receive detailed insights, track power consumption patterns, and consequently make informed decisions to save energy.
Enhanced Security: Going on vacation? Set your lights to turn on and off at random intervals in the evening to simulate someone being home, decreasing the chances of a break-in.
Flexibility & Scalability: As you expand your smart home setup, having smart plugs integrated with Home Assistant ensures you can effortlessly add or modify your existing routines without starting from scratch.
Overview of the smart plugs covered in this blog post
Venturing into the realm of smart plugs can be overwhelming, given the multitude of choices available. In this guide, we've meticulously chosen a range of products that have been making waves in the market. From the Wi-Fi-based D-Link models to the Thread-equipped Eve Energy and the versatile Tapo range compatible with multiple ecosystems like Google Home and Apple HomeKit, we've got you covered. Additionally, we'll delve into some lesser-known but equally competent models, offering a holistic view to help you make an informed decision. Whether you prioritize reliability, ease of use, or platform compatibility, there's something here for everyone. So, let's jump right in and unravel the intricacies of each smart plug!
Eve Energy
Eve Energy is a smart plug tailored for Apple users, providing seamless integration with HomeKit. With both Thread and Bluetooth connectivity, it's designed for efficient and consistent performance in smart homes.
Pros
Dedicated support for HomeKit, enabling flawless integration with Apple devices.
Dual connectivity: Bluetooth for power efficiency and Thread for enhanced smart home performance.
User-friendly with a well-designed interface.
Additional night light feature appreciated by many.
Cons
Lacks support for popular platforms like Alexa and Google.
Some users found the app setup process less intuitive compared to competitors.
Not compatible with Android devices.
Eve Energy is the go-to smart plug for Apple aficionados. Tailored for HomeKit, it assures flawless integration with Apple devices. It stands out with its dual connectivity, blending the power efficiency of Bluetooth with the consistent performance of Thread. Users also appreciate its additional night light feature. However, it restricts itself by not supporting popular platforms like Alexa and Google and offers no compatibility with Android devices.
Home Assistant Tapo P110
The Tapo P110 is a versatile smart plug designed with energy monitoring features and compatibility with Home Assistant, aiming to provide users with both convenience and insight into their energy usage.
Pros
Integrated energy monitoring, allowing users to track and potentially reduce their consumption.
Offers a range of features, such as remote control, scheduling, and energy-saving mode.
Broad compatibility with voice assistants like Alexa and Google Assistant.
Active discussions within the Home Assistant community indicate its relevance and utility.
Cons
Some users experienced difficulties with setting up the energy monitoring feature, particularly within the Home Assistant's Energy dashboard.
Periodic need to sync with the TP-Link cloud, as highlighted by users.
Multiple reports suggest inconsistencies with the energy monitor's functionality.
The Tapo P110 is more than just a smart plug—it's an energy-conscious choice. With integrated energy monitoring, users can keep tabs on their consumption, and its compatibility with Home Assistant amplifies its utility. However, some users might face hiccups setting up the energy monitoring feature, especially within the Home Assistant's Energy dashboard. Moreover, periodic syncing with the TP-Link cloud and inconsistencies in energy monitoring are areas of concern.
MSS620 Smart Plug
The Meross MSS620 is an outdoor smart plug equipped with two independently controllable outlets, tailor-made to withstand external elements with its IP46 weatherization rating.
Pros
Dual Outlets: Features two outlets, enhancing its versatility for outdoor multi-lighting and plug-in appliance controls.
Weatherization: Comes with an IP46 rating, which safeguards it from weather-related challenges.
Positive Feedback: Has garnered a commendable rating of 4.3 out of 5 stars from 2,885 Amazon users, with praise for its outdoor capabilities and compatibility.
Extended Connectivity: The official Meross shop suggests the plug possesses a broader WiFi connection range and has a reduced likelihood of going offline.
Cons
Better Options: TechHive hints at the presence of more competitive alternatives in the market.
Connectivity Issues: Despite its strengths, some users have faced connectivity challenges, especially due to its outdoor placement.
For outdoor enthusiasts, the Meross MSS620 stands out with its dual outlets and robust weatherization. Its commendable Amazon rating and extended WiFi connectivity are testaments to its efficiency. However, while it boasts strong outdoor capabilities, potential connectivity issues and the presence of more competitive alternatives might dampen its appeal.
Philips Hue Smart Plug
The Philips Hue Smart Plug is a compact and unassuming smart home gadget designed to seamlessly integrate non-Hue bulb supporting lamps into your smart lighting setup. This device ensures that even your favorite traditional lamp can be connected to the internet and controlled via your smartphone, without the need for an additional app. This means you can control all the lighting in your home from one central place.
Pros
Simple to use and integrates well with the Hue ecosystem.
Compatible with multiple voice assistants like Alexa, Google Assistant, and Apple's Siri.
Offers a geofence feature that uses your smartphone's location to automate the plug's function.
Cons
Priced higher than some competitors
Requires a Hue Bridge for remote control and accessing advanced features.
Lacks energy monitoring functions.
The Philips Hue Smart Plug is a compact and versatile addition to the realm of smart outlets, boasting a sleek white design that seamlessly fits into your room's aesthetics. Its compatibility with platforms like Alexa, Google Assistant, and HomeKit, combined with the geofencing feature via the Hue Bridge, offers a tailored lighting experience based on your location. For immediate proximity, the Hue app pairs through Bluetooth, while a bridge extends its remote capabilities. Notably, it comes with a manual control button and an LED status indicator. While it's a must-have for Philips Hue enthusiasts especially during smart plug Black Friday deals, those seeking energy monitoring might gravitate towards alternatives like TP-Link.
Tapo P100 Home Assistant Smart Plug
The Tapo P100 is a Wi-Fi-enabled smart plug from TP-Link that offers users the ability to control connected devices through the Tapo app. It's most notably recognized for its compatibility with Home Assistant.
Pros
Affordability & Compactness: Noted by the Home Assistant Community, this plug is both budget-friendly and smaller in size compared to other models like the HS100.
Positive Integration Feedback: Smart Home Winner listed the P100 as one of the top smart plugs for Home Assistant integration.
Recognized Brand: An Amazon UK review emphasized that the P100 offers affordability from a trusted brand.
Cons
Lacks Energy Monitoring: Unlike other models in the same range, the P100 doesn't offer energy monitoring.
Integration Challenges: The TP-Link Community indicated some users faced issues integrating the P100 with Home Assistant.
Last but not least, the Tapo P100. This compact, budget-friendly smart plug from TP-Link offers straightforward control through the Tapo app and integrates well with Home Assistant. However, some potential hiccups in integration and the absence of energy monitoring might have you weighing your options.
Unplugging the Best: A Comprehensive Conclusion on Smart Outlets
When diving deep into the realm of smart outlets, a few contenders truly stand out. The Eve Energy excels for its HomeKit integration, especially for Apple enthusiasts. The TP-Link Tapo P110 offers energy monitoring, broad voice assistant compatibility, and enjoys significant discussion within the Home Assistant community. The outdoor-ready Meross MSS620 smart plug presents a strong case for those seeking external applications, and the Philips Hue Smart Plug appeals for its comprehensive ecosystem and geofencing features. Lastly, the budget-friendly Tapo P100 integrates smoothly with Home Assistant but does miss out on energy monitoring.
From Eve to Tapo: Declaring the All-Rounder in Smart Plug Showdown
Considering the versatility, compatibility, and user feedback, the TP Link Tapo P110 emerges as the all-rounder in the world of smart plugs. Its energy monitoring feature is a distinguishing factor, granting users both convenience and insight. Its recognition within the Home Assistant community and compatibility with platforms like Tapo Google Home further elevate its position. However, for those deeply invested in specific ecosystems like the Philips Hue or Apple's HomeKit, their respective plugs, such as the Hue Plug or Eve Energy, might hold more appeal. But for the average user seeking a balance of features and price, especially with Smart Plug Black Friday deals on the horizon, the Tapo P110 seems like the go-to choice.
Our Conclusion
In the fast-paced realm of smart home innovations, the perfect smart plug awaits, poised at the intersection of technological prowess and daily utility. Whether you're dipping your toes into the waters of home automation or crafting an intricate web of interconnected devices, there's a smart plug in this lineup beckoning you. They promise not just convenience but a taste of the future, transforming ordinary homes into responsive, intuitive habitats. As we stand on the cusp of a new era of interconnected living, one thing is clear: our homes, once just brick and mortar, are now alive, learning, and ever-evolving. The future is not just near; it's plugged in and ready to shine. So, take the plunge, let innovation guide your choices, and watch as the ordinary turns extraordinary.