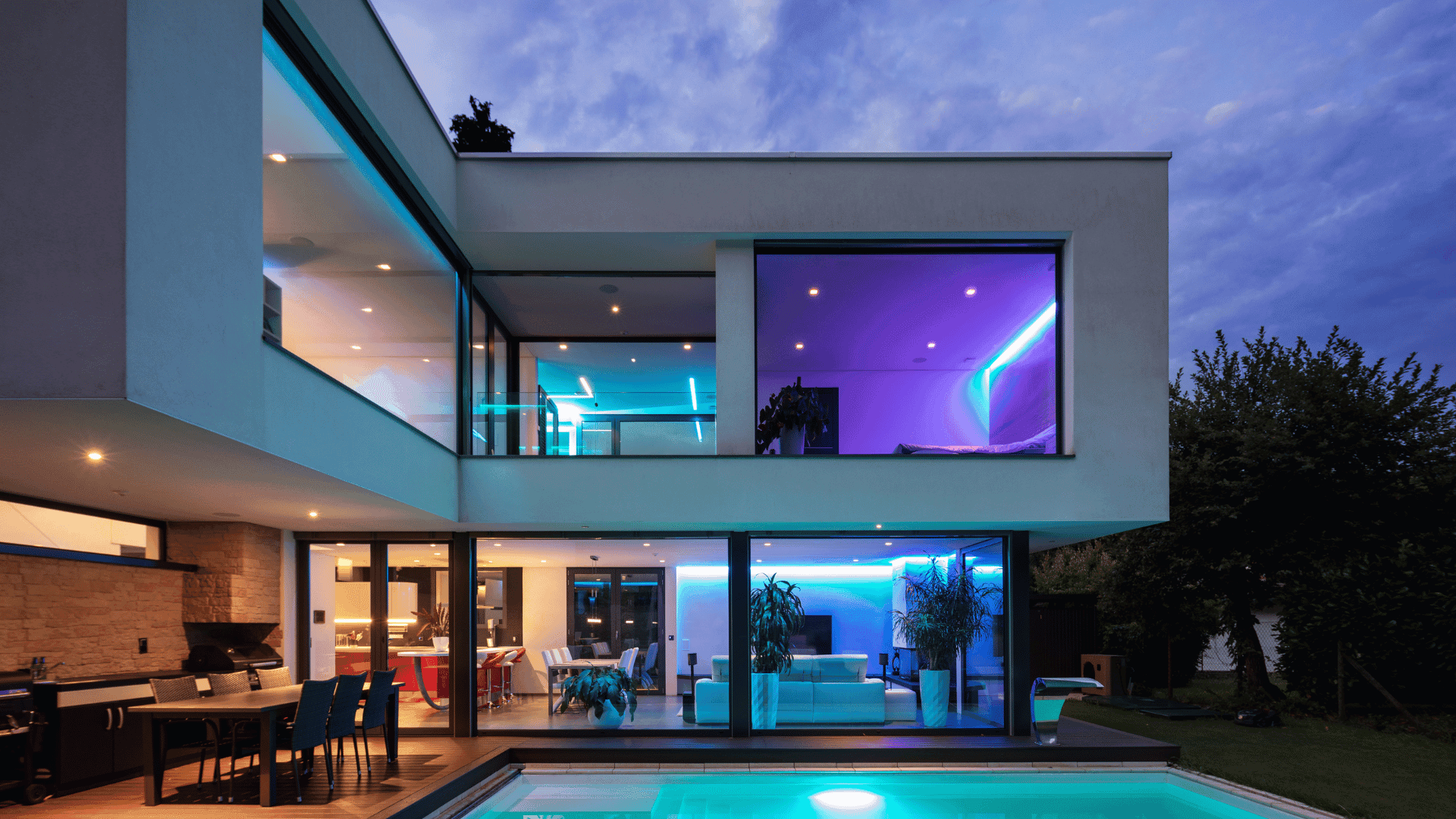 Welcome to our comprehensive guide on the brightest and smartest addition to your home: LED strips. These slender beams of light are more than just decorative items; they're a transformative element for any space, providing both ambiance and functionality. With advancements in technology, these strips have become 'smart', allowing you to control them via voice commands or a smartphone app, integrating seamlessly with home assistant platforms such as Alexa, Google Assistant, and Apple Home. Whether you're setting the mood for a movie night or need to brighten up your workspace, smart LED strips offer a versatile solution.
In this guide, we'll explore the top smart LED strips available on Amazon, delve into their features, and address common issues and integration tips to enhance your smart home experience. From the vibrant hues of RGB smart lights to the sophisticated control of Philips Hues, we've got you covered. So let's illuminate the path to choosing the best smart LED strips for your home.
Smart LED Strips: Elevate Your Smart Home Experience to the Next Level in 2023
Smart LED strips offer a myriad of advantages for smart home enthusiasts, elevating the ambiance, functionality, and convenience of your living space. Here are just a few of the benefits you can enjoy with smart LED strips:
Create a custom lighting experience: With a wide range of colors and lighting effects to choose from, smart LED strips allow you to tailor your lighting to your mood, activity, and preferences. Whether you're looking for a relaxing ambiance, a vibrant party atmosphere, or functional task lighting, smart LED strips have you covered.
Enhance your home's aesthetic: Smart LED strips can be used to accentuate architectural features, highlight artwork, and create stunning visual displays. They're also a great way to add a touch of personality to your decor, transforming your space into a truly unique and inviting environment.
Boost your productivity: Smart LED strips can be used to create a more focused and productive workspace. For example, you can use blue light to improve alertness and cognitive function or warm white light to create a more calming and relaxing atmosphere.
Improve your sleep quality: Smart LED strips can also be used to improve your sleep quality. For example, you can create a wake-up light routine that gradually brightens the room over time, simulating the sunrise and helping you wake up naturally and refreshed.
Automate your lighting: Smart LED strips can be integrated with home automation platforms like Google Home and Alexa, allowing you to automate your lighting and create custom scenes. For example, you can create a "Good Morning" scene that turns on the lights, opens the curtains, and starts the coffee maker with a single voice command.
Overall, smart LED strips are a versatile and affordable smart home accessory that offers a wide range of benefits. Whether you're looking to create a custom lighting experience, enhance your home's aesthetic, boost your productivity, improve your sleep quality, or automate your lighting, smart LED strips are a great way to do it.
Govee 65.6ft Strip Lights
Elevate your lighting game with the Govee 65.6ft Strip Lights! With a stunning array of 16 million colors and over 64 scene modes, these smart LED strips offer unparalleled customization for every mood and occasion. Seamlessly integrate them into your smart home ecosystem with Alexa, Google Assistant, and Apple HomeKit compatibility. Whether you're accentuating architectural details, setting the perfect party atmosphere, or adding outdoor charm with their waterproof design, these lights have you covered. With a remarkable 50,000-hour lifespan, the Govee Strip Lights are the ultimate choice for illuminating your world.
Pros
Discover how smart plugs can transform your everyday appliances into smart gadgets! Learn about scheduling, voice control, and reducing electricity bills while making your home tech-friendly and energy-efficient
Syncs with sound and offers a variety of colors for dynamic lighting experiences​​
The Govee Home App enhances control with voice commands via Alexa or Google Home, alongside DIY modes for creative freedom
Cons
May be considered somewhat expensive, but justified by quality and features
Not all light kits are supported by the Govee Home App, limited to specific models
The Govee 65.6ft Strip Lights stand out for their ease of setup, robust customization through the app, and responsive lighting that can enhance any setting, from parties to personal gaming zones​​​​. They offer a remarkable balance between performance and price, positioning them as a top choice for those seeking a comprehensive smart lighting solution.
TJoy 50ft Smart LED Strip Lights
Introducing the TJoy 50ft Smart LED Strip Lights, the savvy choice for budget-conscious smart lighting enthusiasts. With an impressive palette of 15 million colors and 20 dynamic scene modes, these lights offer versatility and ambiance at a fraction of the cost. Compatible with Alexa and Google Assistant, they effortlessly integrate into your smart home ecosystem. Installation is a breeze with their self-adhesive backing, ensuring you can illuminate any surface effortlessly. Control them with ease via the mobile app for seamless customization. Elevate your space without breaking the bank with TJoy's affordable yet feature-packed LED Strip Lights.
Pros
Affordable price, making smart lighting accessible to more users
Two separate strips of 25ft for versatile installation options
Compatibility with voice assistants like Alexa and Google Assistant for easy control​
Includes a microphone that syncs lighting to ambient music, enhancing the atmosphere during events​
Cons
The adhesive backing may be weak, necessitating additional double-sided tape for secure installation
The setup process can be somewhat complex and may require additional connectors​
TJoy's 50ft Smart LED Strip Lights provide an affordable entry point into smart home lighting, especially for those who are budget-conscious. Their sound synchronization capability adds an extra layer of interactivity, ideal for parties or simply to enliven your living space. Despite some setup challenges, the value offered by these lights in terms of price and features makes them a compelling choice for smart lighting enthusiasts.
Hitlights Waterproof Warm Light Strip
Elevate your home's functionality with the Hitlights Waterproof Warm White Light Strip, your go-to solution for practical illumination. Emitting a cozy warm white glow, these lights are perfect for enhancing kitchens, bathrooms, and workspaces. Their waterproof design ensures they can be confidently used outdoors as well. Installing and operating the Hitlights Strip Lights is a breeze. Equipped with a convenient self-adhesive backing, you can effortlessly affix them to any surface. Plus, the included remote control allows you to easily toggle the lights on and off and fine-tune their brightness to suit your needs. Choose Hitlights for seamless installation, reliable performance, and versatile lighting in your home.
Pros
High brightness output of 7,000 lumens per foot, ensuring even the largest rooms are well lit
Comes with a complete installation kit that is UL certified for safety and reliability
The strip is customizable, allowing you to adjust the length to fit your space perfectly
Cons
Limited to indoor use, which may not suit those looking for outdoor lighting solutions
The package does not include a dimmer, which means additional purchases may be necessary for those wanting variable light intensity
The Hitlights Warm White LED Strip Lights are an excellent choice for anyone seeking to create a warm, inviting indoor atmosphere. Their exceptional brightness and easy installation make them ideal for various indoor settings, from cozy living areas to vibrant gaming setups. While they do come with some limitations, such as indoor-only use and the lack of an included dimmer, the quality and brilliance they offer more than compensate for these minor drawbacks.
Cozylady Alexa LED Strip Lights
Experience the future of lighting with Cozylady Alexa 50ft LED Strip Lights, designed for the tech-savvy homeowner. No hub required! These lights seamlessly sync with Alexa, granting you effortless voice control for ultimate convenience. Boasting a vast spectrum of 16 million colors and an array of pre-made scene modes, Cozylady Strip Lights cater to every mood and setting. Personalize your lighting further by crafting custom scenes via the intuitive Cozylady mobile app. All this innovation comes at an affordable price, making Cozylady the smart choice for transforming your home's ambiance with ease.
Pros
Exceptional ratings across multiple categories, including brightness, color range, and ease of installation
The lights are celebrated for their fine chips, which reduce bead failure and enhance brightness and efficiency
Voice-activated functionality allows for convenient control through smart home setups
Cons
Some users reported that the brightness may not be sufficient for their needs
Cozylady LED Strip Lights shine when it comes to integrating with smart home systems for voice-activated control, making them a top pick for those who prefer speaking to tapping. Their high scores in user satisfaction and installation ease suggest they are a reliable choice for anyone looking to add smart lighting to their home. However, if brightness is a key factor for your needs, you may want to consider the feedback regarding their light intensity.
Philips Hue Lightstrip
Elevate your smart home experience with the Philips Hue Lightstrip, the pinnacle of intelligent lighting solutions. Offering an extensive spectrum of 16 million colors and a diverse range of scene modes, this lightstrip provides unparalleled customization to match any ambiance or mood. With compatibility across a wide array of home automation platforms, including iOS and Android devices, the Philips Hue Lightstrip seamlessly integrates into your smart ecosystem. Installation is a breeze thanks to the self-adhesive backing, allowing you to effortlessly affix it to any surface. Control and tailor your lighting with ease using the Philips Hue app. Discover the epitome of smart lighting with the Philips Hue Lightstrip, setting the standard for excellence in your connected home.
Pros
Offers bright light with impressive illumination, capable of serving as a functional light source in addition to ambient lighting
Wide range of color options and excellent scheduling capabilities through the app
The ability to choose from millions of colors with settings inspired by different times of the day, seasons, and locations
Cons
Connectivity issues with the app which can affect the overall user experience
Heavy strip design with weak adhesive, which may require additional solutions for secure installation
Absence of manual control, relying solely on app or voice commands​
Philips Hue Lightstrip excels in providing a bright and customizable lighting solution that is perfect for a variety of settings, from kitchen countertops to cozy reading nooks. Although the setup and connectivity may present challenges, the quality of light and the range of features it offers makes it a strong contender for those looking to invest in smart lighting that can adapt to their needs​.
Advanced Integration
How to Connect Philips Hue to Alexa for Seamless Control
Integrating Philips Hue with Alexa enhances your smart home experience by enabling voice control over your lighting. Here's how to set up this connection:
Prepare Philips Hue Lights: Ensure your Philips Hue smart lights are turned on. If using Bluetooth, the Alexa app might automatically detect them. In cases where your Echo device doesn't discover the light automatically, you can prompt Alexa to "discover devices"​
​Utilize the Hue Bridge: For the full range of functionalities, use the Philips Hue Bridge. During the discovery process, press the push-link button on the bridge. If necessary, ask Alexa to "Discover Devices" again to rerun the discovery process​​.
Linking to Alexa: After successfully connecting your Hue Bridge to the internet and setting up the Philips Hue app, link your Philips Hue account to Alexa. This is done by adding the Philips Hue Skill in the Alexa app, which is essential as Alexa only works with lights connected through the Philips Hue Bridge, not just via Bluetooth. Additionally, ensure that the 'Out-of-home access' feature is enabled​​​​.
Verifying and Controlling Lights: Once connected, you can go to the 'Devices' tab in the Alexa app. Here, you should see your lights and rooms listed. Try giving Alexa commands to control your lights, like adjusting brightness or changing colors​.
By following these steps, you can effortlessly control your Philips Hue lights via Alexa, offering a more integrated and convenient smart home experience.
Setting up Google Wifi with White Light Compatibility
Integrating Philips Hue lights with Google Home, which includes Google Wifi systems, allows for convenient control of your lighting environment using voice commands. The process is straightforward:
Compatibility Check: Philips Hue lights, including bulbs and fixtures, are compatible with Google Home​
​Using Hue Bridge for Full Functionality: Although you can connect Philips Hue lights to Google Home via Bluetooth, using the Hue Bridge offers more features and includes support for Matter, a protocol enhancing smart home integration​​.
Setup Process with Hue Bridge:

Open the Google Home app.
Tap the plus icon (+) at the top left corner.
Select 'Set up device', then 'Works with Google'.
Choose Philips Hue from the list.
Grant permission for Google Home to control your Hue lights by tapping 'Yes' on your Philips Hue account page. This links Philips Hue to Google Assistant​

Bluetooth Setup:

Open the Google Home app.
Tap the plus icon, then 'Set up device'.
Under 'New devices', choose 'Set up new devices in your home'.
Select the home for setup.
After the app discovers the light, select it, assign it to a room, and name it.
Wait for the setup to complete; the light will blink when ready​

Voice Control with Google Assistant: After successful setup, you can use voice commands to control your lights, such as turning lights on or off, changing colors, or adjusting brightness​
This integration not only brings smart control to your lighting but also harmonizes your Philips Hue lights with the Google ecosystem for a more cohesive smart home experience.
Integrating Smart Strips with Home Assistant for Platforms like Govee Bluetooth and Nanoleaf
Enhancing your smart home with RGB smart strips such as those from Govee and Nanoleaf, along with Philips Hue integration, can be easily achieved through Home Assistant. Here's a guide to seamlessly integrate these devices, taking into account various aspects like Govee Bluetooth, Nanoleaf Shapes Hexagon Smarter Kit, and Philips Hue's functionalities:
Govee Bluetooth Integration with Home Assistant:
Home Assistant supports Govee Bluetooth (BLE) devices, enabling their integration into your smart home system​
​Configuration Steps:

Navigate to your Home Assistant instance and go to 'Settings > Devices & Services'.
Select 'Add Integration' and choose 'Govee Bluetooth' from the list.
Follow the on-screen instructions to complete the setup. The Govee BLE integration will then automatically discover Govee devices once the Bluetooth integration is enabled and functional​

Supported Devices: Various Govee hygrometer thermometers and meat thermometers are supported, ensuring a wide range of options for smart home integration.
Nanoleaf Integration with Home Assistant:
The Nanoleaf integration allows control of Nanoleaf Light Panels, Canvas, Shapes, Elements, and Lines through Home Assistant​
​Configuration Steps:

If Nanoleaf is not auto-discovered by Home Assistant, you can manually add it.
Go to 'Settings > Devices & Services' in your Home Assistant instance.
Select 'Add Integration' and choose Nanoleaf from the list.
Follow the instructions to complete the setup​
Philips Hue Integration with Home Assistant:
Philips Hue can be integrated with Home Assistant, enabling control and monitoring of lights and sensors connected to your Hue bridge​
​Configuration Steps:

If Philips Hue is not auto-discovered by Home Assistant, manually add it by going to 'Settings > Devices & Services'.
Select 'Add Integration' and choose Philips Hue.
Complete the setup by following the on-screen instructions​
This integration enables the use of smart features like the Home Assistant wake-up light and synchronization with entertainment systems, such as Philips Hue Netflix integration. Additionally, it provides functionalities for Philips Hue account management, including handling multiple users, and connecting Philips Hue to Alexa, Google Wifi white light, and Apple Home.
Addressing Common Issues with Philips Hue and Smart Light Integration
1. Troubleshooting When Philips Hue Can't Find the Light
Issue: Sometimes, your Hue Bridge may fail to find Hue bulbs during setup.
Solution:

Verify that the bulbs are genuine Philips Hue products.
If the 'Auto Search' method fails, use 'Manual search' and input the six-digit serial number found on each bulb's base.
Ensure the bulbs are screwed into their light fixtures and the power is on.
If bulbs are still unreachable after being added, check if they are powered on and within range of the Hue Bridge or other Hue bulbs, as Hue bulbs can relay signals to each other​
2. Configuring Hue Out of Home Control for Remote Access
Issue: By default, Philips Hue lights can't be controlled remotely.
Solution:

Create a user account at account.meethue.com.
In the Hue smartphone app, go to Settings and enable 'Out of home control'.
Log in using your Philips Hue account credentials.
Disable Wi-Fi on your smartphone and reopen the Hue app to ensure it's connected via the cloud, allowing the same functionality as when connected via Wi-Fi at home​
3. Using Philips Hue Without a Bridge with Home Assistant
Issue: Integrating Philips Hue bulbs into Home Assistant without the Hue Bridge.
Solution:

Purchase a modern Zigbee Coordinator USB radio adapter.
Install either the ZHA integration for Home Assistant or the Zigbee2MQTT solution.
Consider a ConBee II with the latest firmware, or adapters based on Silicon Labs EFR32MG21 or Texas Instruments CC2652P, depending on the integration solution chosen.
Follow best practices for Zigbee interference avoidance and network range coverage optimization, and consider using the ZHA Toolkit for upgrading Philips Hue devices with the latest OTA firmware​
These solutions address common issues encountered with Philips Hue smart lights, enhancing the integration of rgb smart lights in your home automation setup. They ensure seamless integration and control of your Philips Hue smartlights, whether using home assistant govee bluetooth, nanoleaf shapes hexagon smarter kit, or other smart home devices like Lutron Home Assistant, Nanoleaf Google Home, or Samsung SmartThings Philips Hue. This integration facilitates functionalities like home assistant wake up light, connecting Philips Hue to Alexa, and even syncing Philips Hue with Netflix for an immersive viewing experience.
Best Philips Hue Apps for Extended Functionalities
Enhancing your Philips Hue experience involves utilizing various apps to unlock more features and customize your smart lighting setup. Here's a list of some of the best Philips Hue apps for 2023:
hueDynamic: This app offers dynamic lighting settings, scenes, and temperature displays from Hue motion sensors. Its camera support syncs lights with your TV for an immersive experience. Available for iOS and Android at $4.99​
​iConnectHue: Ideal for detailed control over individual lights or groups. This app excels in interfacing with your Philips Hue setup, available for $4.99​​.
OnSwitch: A free app providing unique lighting effects, evoking feelings of different environments. It works with both Hue and Lifx bulbs, offering built-in scenes and settings​​.Ambee 2.0: Offers 50 dynamic light animations across six moods, including Relaxing, Party, and Winter. It has three subscription options ranging from weekly to yearly, starting at $2.99​​.
Huemote: A straightforward remote app for quick control over Philips Hue lights. It allows easy adjustments to brightness and color, and is available for iPhone, iPad, and iWatch for free​​.Lightbow: This $4.99 app regulates LIFX, WeMo, and Hue bulbs, allowing control over individual bulbs or groups, perfect for managing an entire house's lighting setup​​
Hue Disco: Syncs lights and music, listening to outside noise via the microphone. It's ideal for parties, providing a room with dancing lights for £3.99​
Discussing Multi-user Capabilities with Philips Hue Multiple Users
Philips Hue's multi-user capabilities ensure that everyone in your home can control the lighting:
Multiple User Access: Different users like family members or flatmates can use physical switches like dimmer or Tap, voice control via smart hubs (Alexa or Google Home), or apps (Hue app or third-party apps like iConnectHue) for controlling lights​
Connecting Multiple Devices to Hue Bridge: The Hue Bridge supports connecting multiple phones and tablets, allowing multiple users to control the lights and scenes via the Hue app​​.
Handling Multiple Bridges: If the number of bulbs and accessories exceeds the Hue bridge limit, additional bridges can be added. However, users have to select the appropriate bridge each time depending on the connected bulbs​​.
Geofencing for Multiple Users: Using the Multi User Geofencing formula from Hue Labs, the system can recognize the presence of other users in the house and adjust the lights accordingly. This can also be done via Apple Homekit​​.
User Roles and Permissions: Currently, Philips Hue lacks a feature for assigning user roles or permissions. While all users with access can control all bulbs, a feature for restricting access to specific bulbs or rooms is desired for better management​
These apps and features significantly enhance the capabilities of Philips Hue smartlights, making them more versatile and user-friendly in a multi-user environment. Whether it's rgb smart lights in your living room, optimizing scenes with the Nanoleaf Shapes Hexagon Smarter Kit, or managing Philips Hue multiple users, these tools provide comprehensive control and customization options for your smart home.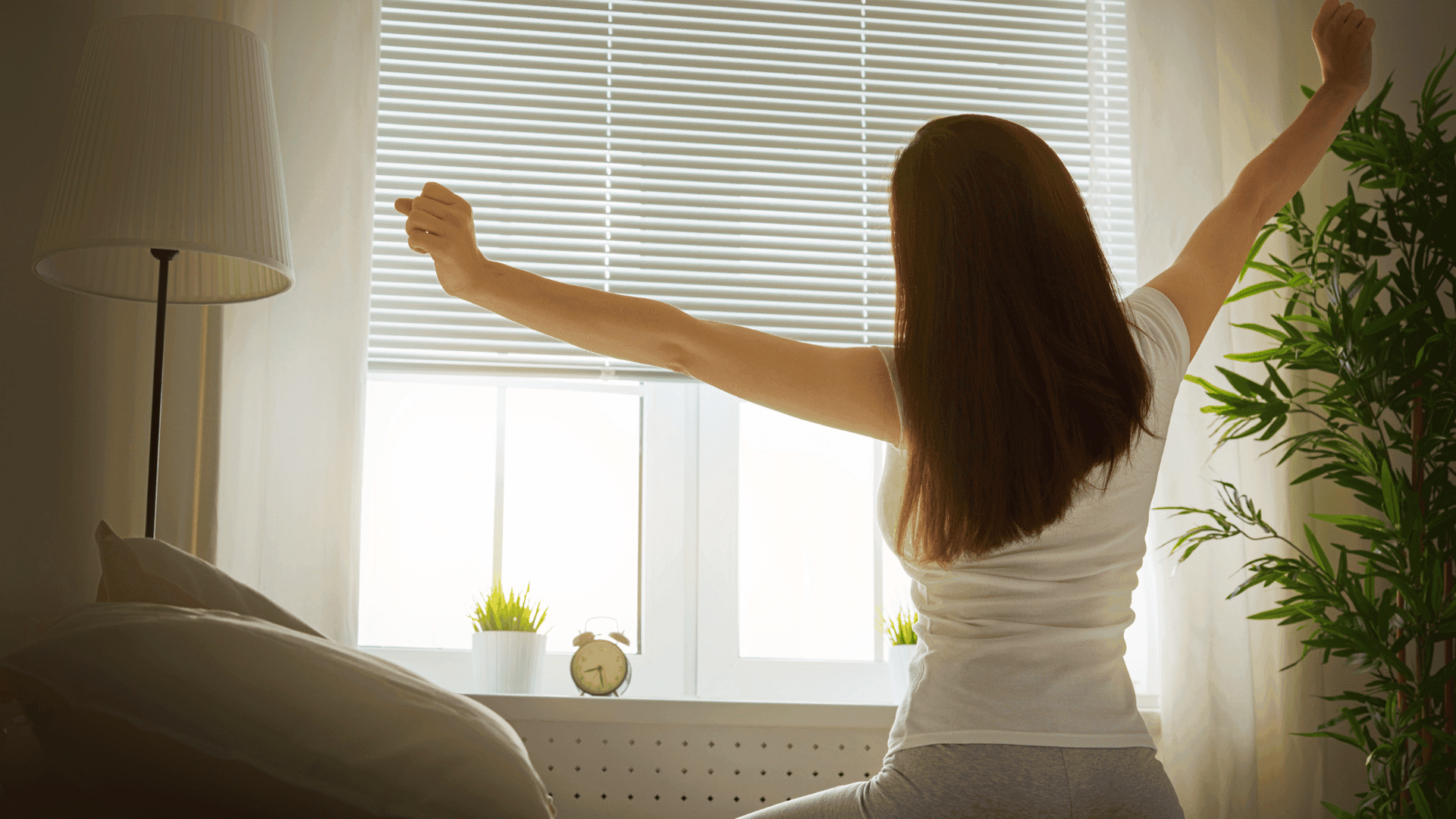 Wake Up Light and Entertainment
Creating a Wake-Up Light Routine with Home Assistant
Choosing a Wake-Up Light: Philips Hue, Lifx, and Xiaomi Yeelight are popular brands compatible with Home Assistant, offering various features and settings to mimic a natural sunrise. This gradual increase of light helps gently wake you up, providing a more peaceful start to your day​
​Connecting Your Wake-Up Light to Home Assistant: After selecting your wake-up light, connect it to your Home Assistant hub. Open the Home Assistant web page, go to Configuration -> Integrations, select your light brand, and follow the installation prompts​​.
Setting up an Automation:

Navigate to 'Configuration' and then 'Automation' in Home Assistant.
Create a new automation named "Wake Up Light Automation".
Configure it based on your preferred settings, including the start time and duration of the fade-in process, and any associated sounds or music.
Save the automation to enjoy a simulated sunrise each morning​

Enjoying Your New Morning Routine: With this setup, your mornings will begin more gently. Home Assistant also allows for further automation of other morning routines like brewing coffee or turning on the shower​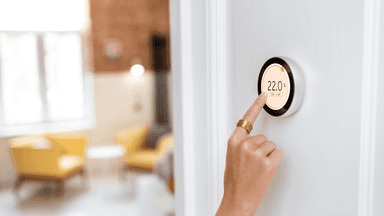 Smart Thermostat Showdown 2023: Nest, Ecobee, Honeywell & More
Synchronizing Philips Hue with Netflix for an Immersive Viewing Experience
Two Methods for Syncing: Use either the Philips Hue Play HDMI Sync Box with the Hue Sync mobile app or your computer with the Hue Sync desktop app​
​Requirements: You'll need a Philips Hue system with a Hue Bridge V2, color-capable Hue smart lights, and the sync box. Set up an Entertainment area in the Hue app to add up to 10 lights​​.
Using the Sync Box:

Install the sync box and the Hue Sync mobile app.
Connect a streaming device (like Apple TV, Google Chromecast, PlayStation, Xbox, Roku, or Amazon's Fire TV Stick) to your sync box.
Use the Hue Sync mobile app to manage the lighting effects synchronized with your Netflix content​

Using the Desktop App:

No sync box needed. Ensure you have a compatible computer or laptop and an Entertainment area set up in your Hue app.
Download the Hue Sync desktop app.
Use Google Chrome to open Netflix on your computer. The app connects your lights to the content on your computer screen.
For TV sync, cast your computer screen playing Netflix via Chrome or connect it via HDMI to your TV​
​​Both methods provide an enhanced viewing experience by syncing your Philips Hue lights with your Netflix content, creating an immersive atmosphere that complements your entertainment.
Conclusion
In this comprehensive exploration of smart LED strips and their integration with home automation systems, we delved deep into the world of rgb smart lights, examining products like Philips Hues, the Nanoleaf Shapes Hexagon Smarter Kit, and Govee Bluetooth strips. We covered essential aspects such as connecting Philips Hue to Alexa for voice control, managing hue out of home control for remote access, and the creative use of Philips Hue with Netflix for an immersive entertainment experience.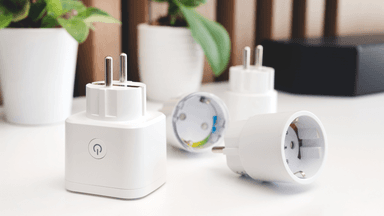 Amazon Smart Plugs: The Ultimate Guide to Choosing Smart Plugs for Home Assistant Users
Amazon Smart Plugs: The Ultimate Guide to Choosing Smart Plugs for Home Assistant Users
Dive into the cutting-edge world of home automation and unravel the secrets behind the best smart plugs tailored for Home Assistant users. This comprehensive guide provides an in-depth comparison, showcasing not only product features but also their transformative benefits for your smart home experience.
We also discussed the flexibility and convenience offered by Home Assistant integrations. Whether it's setting up wake-up light routines, controlling Govee lights, or integrating Lutron systems, Home Assistant serves as a central hub, simplifying the control of various smart lighting systems. This includes managing Philips Hue without a bridge, connecting to Google Wifi white light, and even incorporating Samsung SmartThings for a more interconnected smart home ecosystem.
Furthermore, the importance of multi-user capabilities in smart home setups was highlighted, underscoring the need for seamless integration and ease of use for all household members. We explored the best Philips Hue apps that extend the functionalities of these smart systems, enhancing user experience and offering personalized control.
In summary, smart LED strips and their integration into home automation systems like Home Assistant, Google Home, and Alexa, offer not just convenience and efficiency but also add aesthetic appeal and functional versatility to our living spaces. As technology evolves, these smart home systems will continue to revolutionize the way we interact with our home environment, making our daily routines more comfortable, energy-efficient, and enjoyable.